The 11th European Symposium on Biopolymer (ESBP), occurred from September 13th to 15th, 2023, and it took place in Brno, Czech Republic. This event was organized by the Faculty of Chemistry at Brno University of Technology. ESBP is a renowned series of symposia dedicated to various aspects of biopolymers, facilitating knowledge exchange among experts in fields like molecular biology, biotechnology, material science, and processing. It also aims to bridge academia and industry.
At the ESBP, PROMICON partners from several institutions - Universitat Polytècnica de Catalunya (UPC), AIMEN Technology Center, NOVA University Lisbon and CSIC, participated and had the chance to present the scientific research they have done for PROMICON project.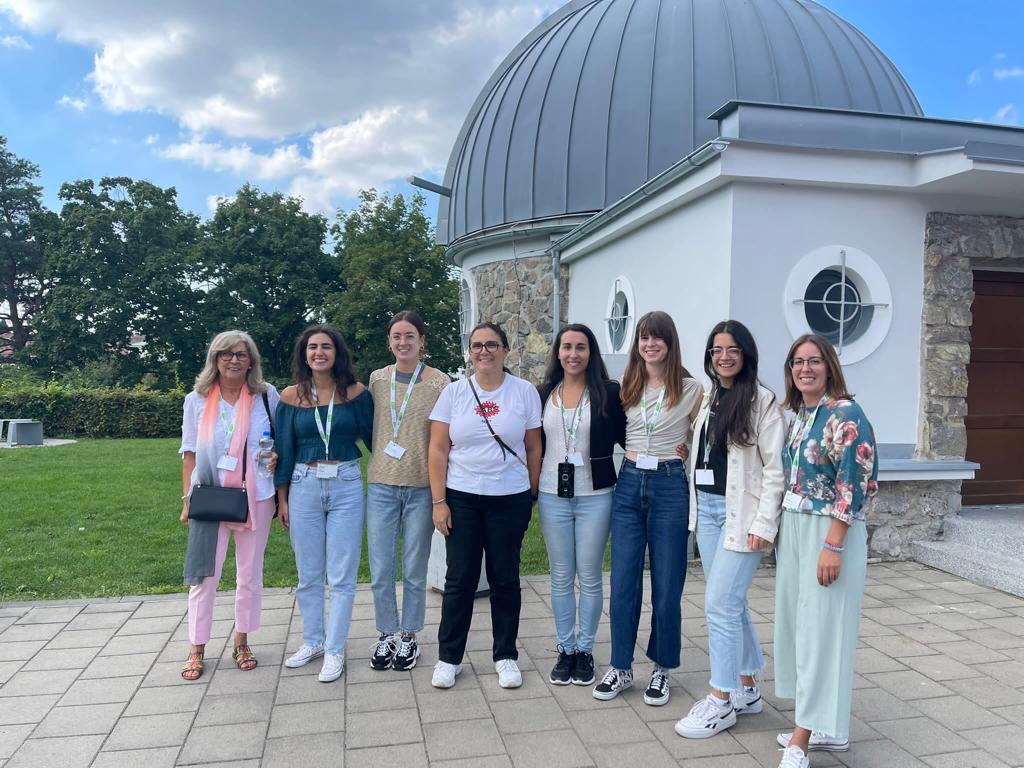 Beatriz Altamira Algarra, a UPC PhD student, contributed to the ESBP by presenting her research on "Exploring the potential of cyanobacterial microbiomes for PHB Production."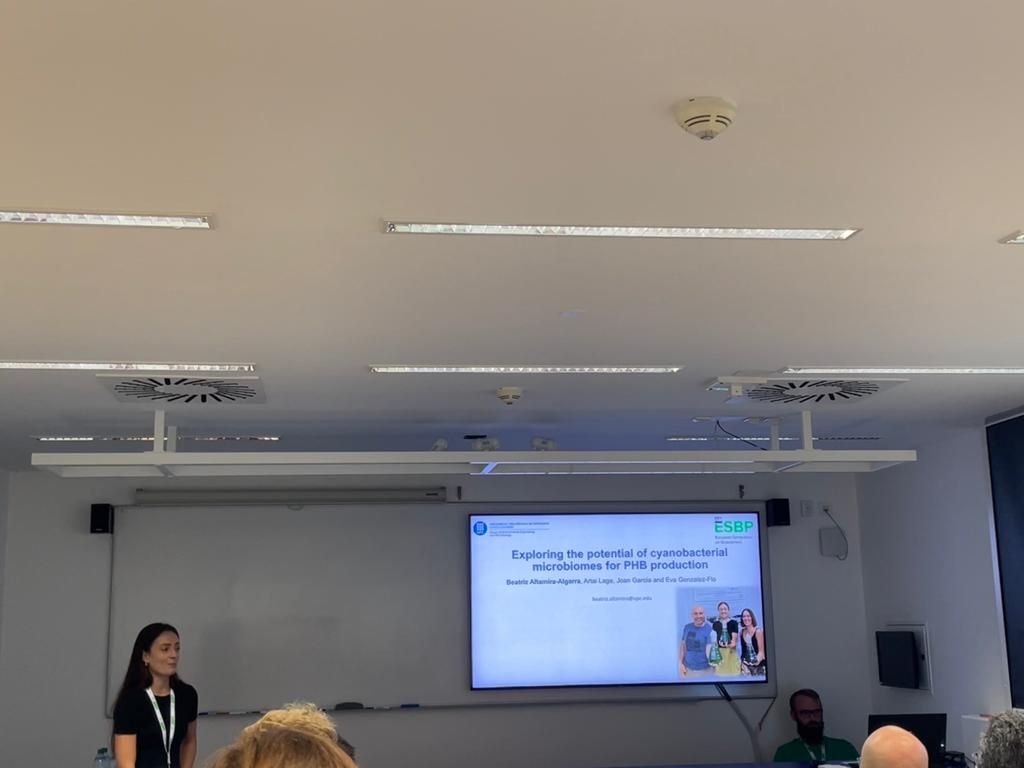 Beatriz Altamira Algarra delivering her presentation.

Sandra Iglesias Moreira and Inés Pérez Couñago, PhD students from AIMEN Technology Centre, presented two scientific posters showcasing the latest outcomes from PROMICON:
- PHB in Cyanobacteria: Analyzing production through images processing and FTIR techniques.
- Enhancing PHB production in Cyanobacteria: Modeling the optimal light regime for growth.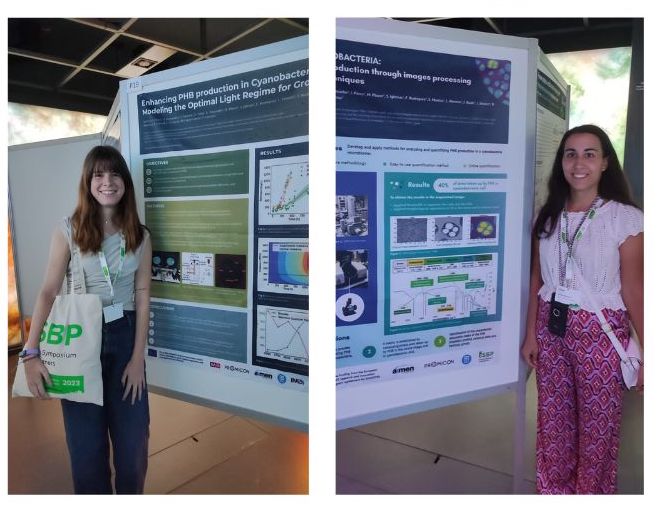 Inés Pérez Couñago and Sandra Iglesias Moreira next to their posters.