BIOTEC2023, the XVIII Congress of the Spanish Biotechnology Society (SEBiot), took place in Madrid, Spain from July 17 to 20 in the Pharmacy faculty of Complutense University(UCM). This biennial event aims to promote biotechnological development in Spain and foster collaborations between researchers, professionals, private companies, public administrations, and other organisations in the biotechnology sector.
The congress featured seminars and presentations by leading scientists, ranging from young researchers to experts, covering various biotechnological fields. Notably, PROMICON partners from CSIC had the opportunity to showcase their research during the event.
PROMICON's work was presented through multiple posters: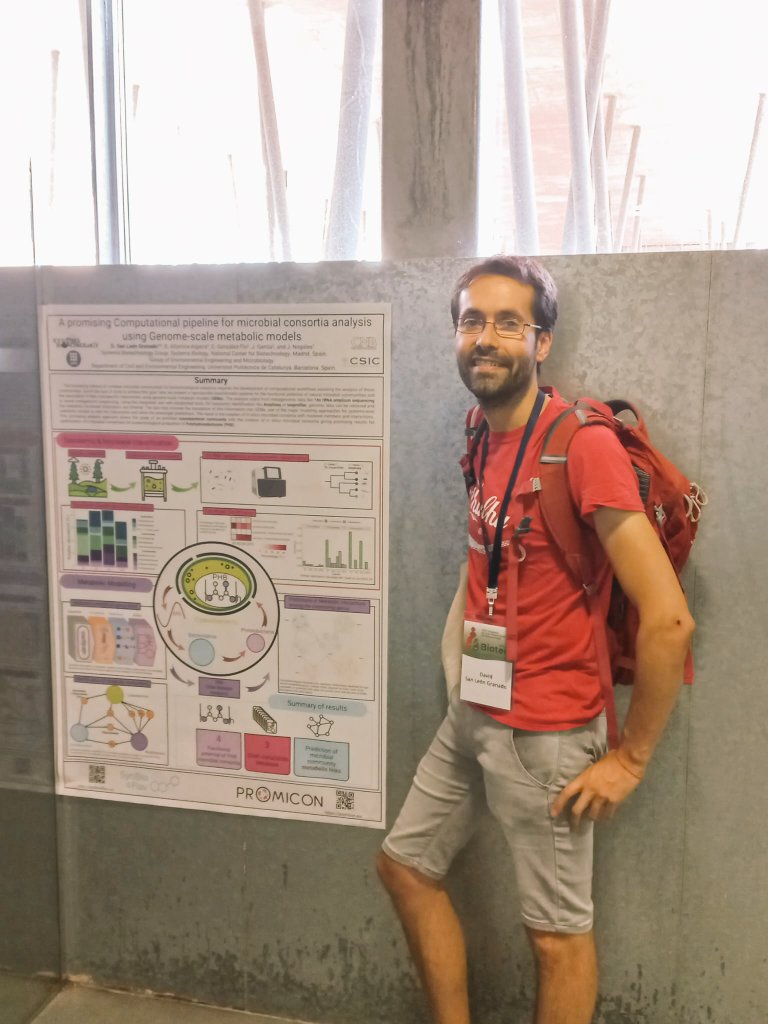 "A promising Computational pipeline for microbial consortia analysis using Genome-scale metabolic models" by David San Leon et al.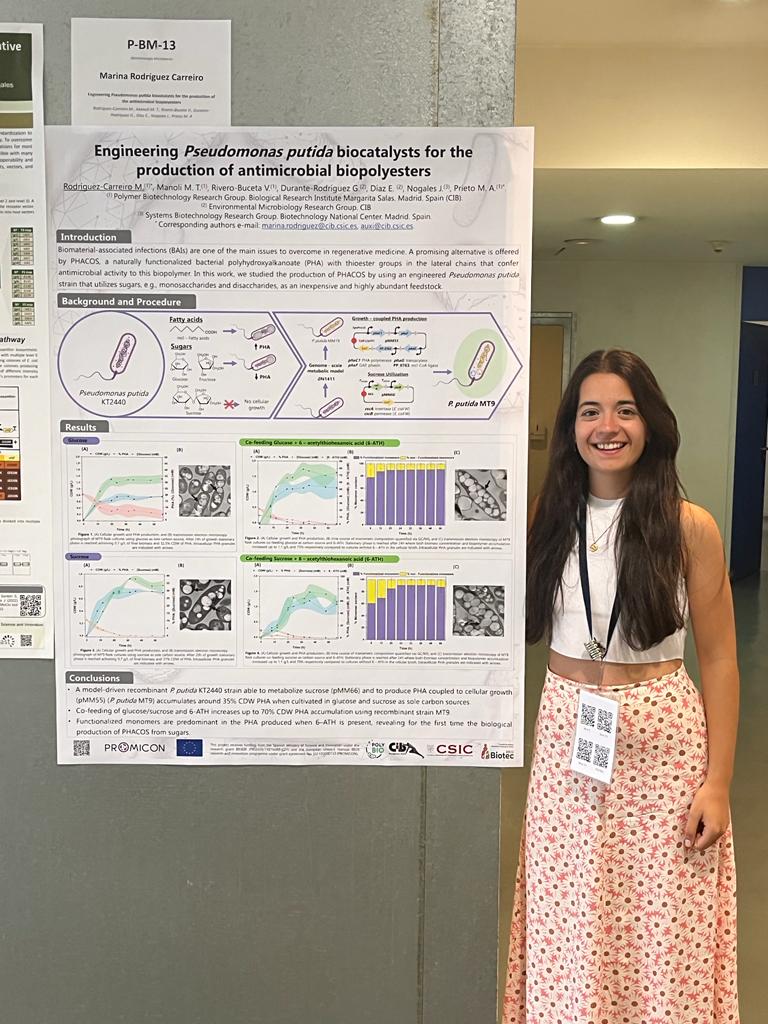 "Engineering Pseudomonas putida biocatalysts for the production of antimicrobial polyesters" by Marina Rodríguez-Carreiro.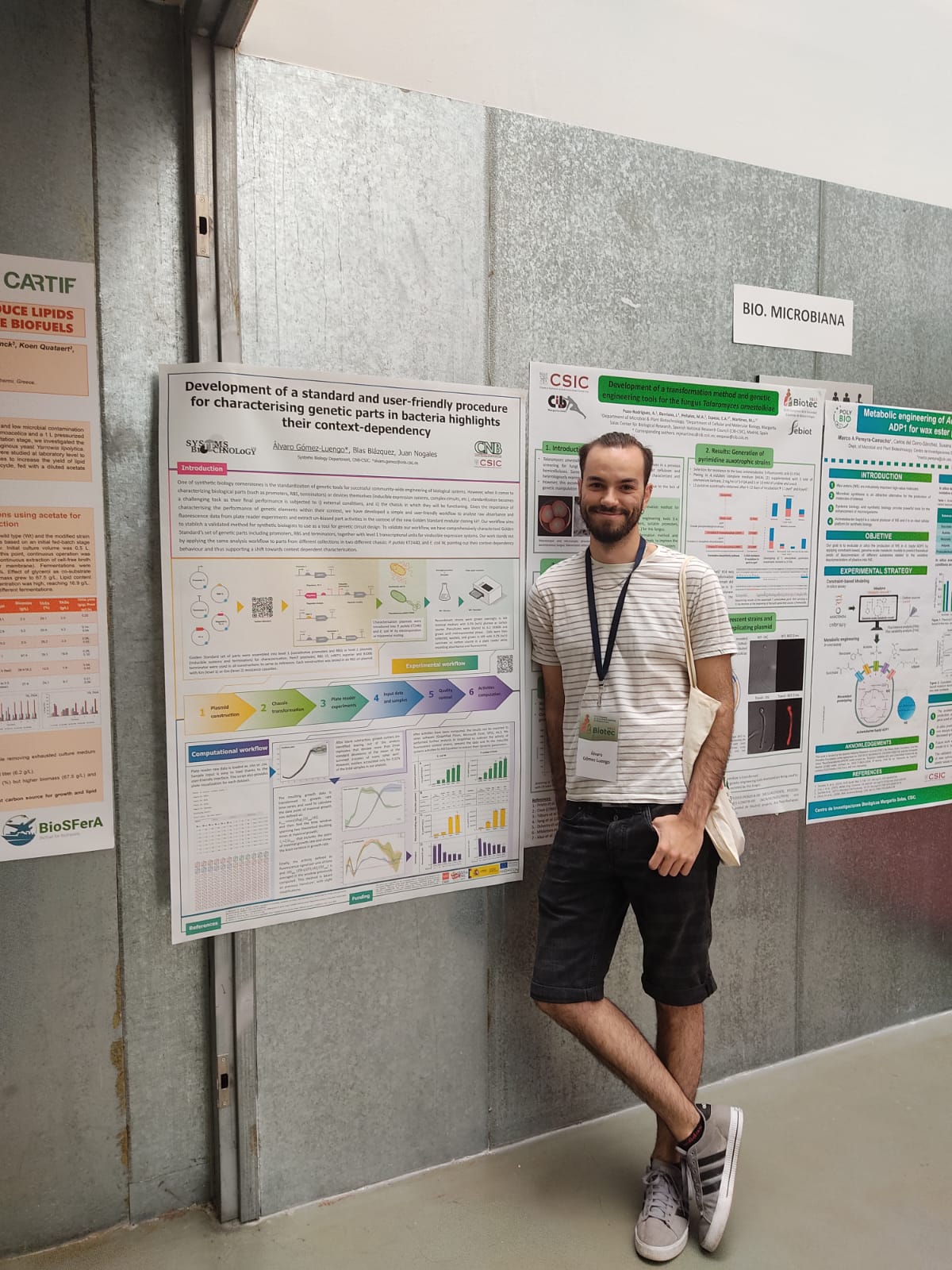 "Development of a standard and user-friendly procedure for characterizing genetic parts in bacteria highlights their context-dependency" by Álvaro Gómez.
These posters shed light on the advancements made by PROMICON in microbial consortia analysis and the development of genetic circuits for biotechnological applications.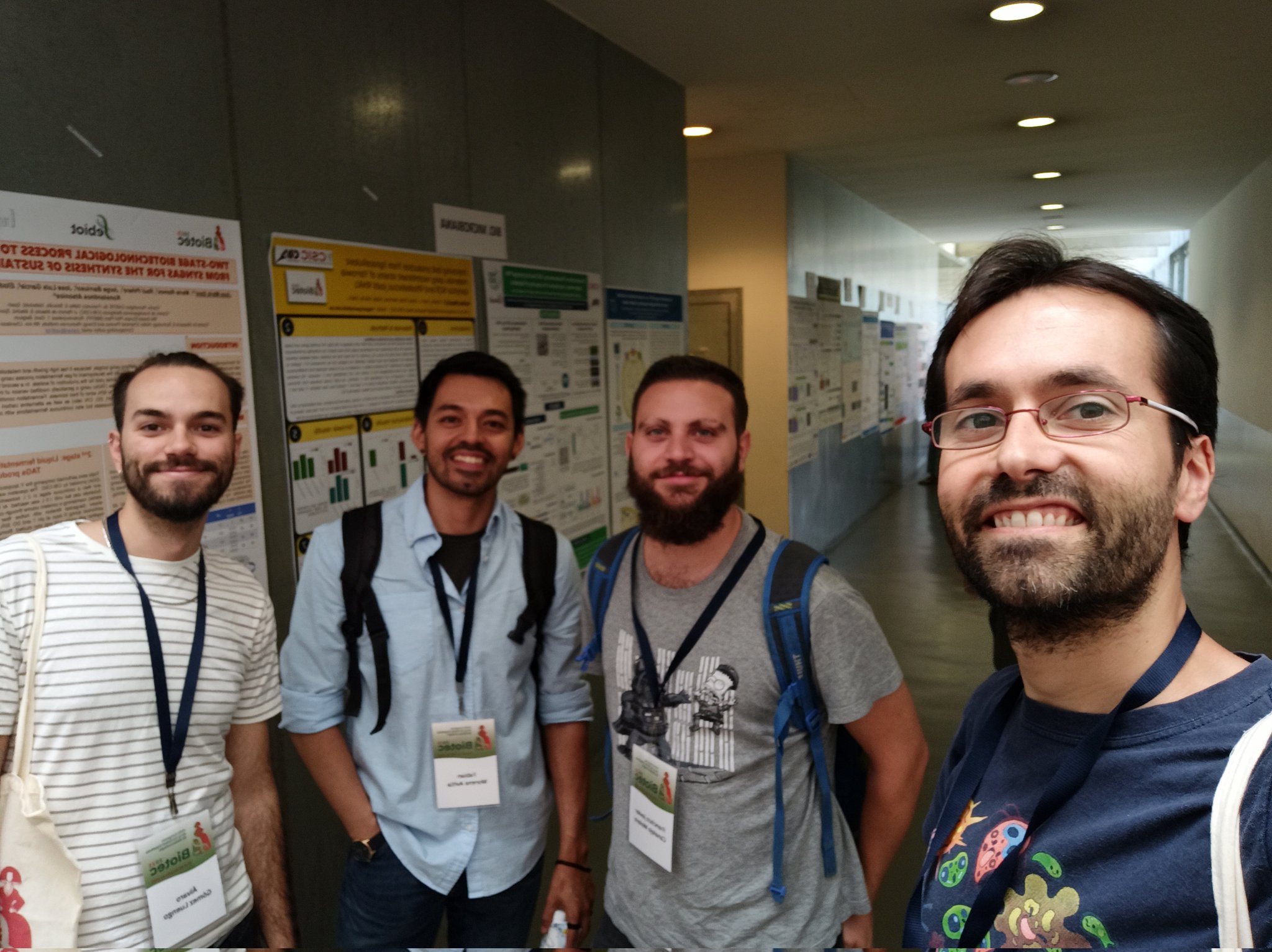 Fabián Moreno, another PROMICON researcher, presented an oral talk titled "Compartmentalized dual-chamber bioreactor as a sustainable alternative in bioprocessing".